Die Säkularisierung Europas 2002 bis 2016
Zwischen rezent-politischen und historisch-konfessionellen Spannungslinien
Alexander Wilhelm Schmidt-Catran

Goethe-Universität Frankfurt

Heiner Meulemann
Schlagworte:
Säkularisierung
Abstract
Das Ausgangsniveau der Säkularisierung der Länder Europas nach 1989 spiegelt zwei Spannungslinien wider: den rezenten politischen Konflikt zwischen West und Ost und die historische konfessionelle Spaltung zwischen Katholizismus, Orthodoxie und Protestantismus. Wie stark bestimmen beide den Fortgang der Säkularisierung? Um diese Frage zu behandeln, werden zunächst die beiden Spannungslinien, die entsprechende Gruppierung der Länder und die Datenbasis zu ihrer Untersuchung vorgestellt. Anschließend werden Ausgangspunkt und Fortgang der Säkularisierung zwischen Ländergruppen verglichen.
Literaturhinweise
Bogomilova, Nonka. 2015. Main Stages and Facts in the History of State-Church Relation in Bulgaria. Occasional Papers on Religions in Eastern Europe XXXV:50–70.
de Graaf, Nan Dirk. 2013. Secularization. Theoretical Controversies Generating Empirical Research. In Handbook of Rational Choice Social Research. Hrsg. Rafael Wittek, Tom A.B. Snijders und Victor Nee. 321–354. Stanford California: Stanford University Press.
Froese, Paul. 2008. The plot to kill God. Berkeley: University of California Press.
Fox, Jonathan. 2008. A World Survey of Religion and State. Cambridge: Cambridge University Press.
Kelly, June M. 2018. Searching for Spiritual Security: The Tangled Relationship of the Russian Orthodox Church, the Russian State and Religious Freedom. University of Miami International and Comparative Law Review 25:263–293.
MacCulloch, Diarmaid. 2009. Christianity. The first three thousand Years. New York: Penguin Books.
Meulemann, Heiner. 2019. Ohne Kirche leben. Wiesbaden: Springer
Meulemann, Heiner, und Alexander Schmidt-Catran. 2019. Secularization- still going strong? Journal of Religion in Europe 12:231–259.
Meulemann, Heiner, und Alexander Schmidt-Catran. 2021. Is secularization a pervasive trend in Europe? In Begutachtung.
Migacheva, Katya, und Bryan Frederick (Hrsg.). 2018. Religion, Conflict, and Stability, in the Former Soviet Union. Santa Monica, California: RAND Corporation.
Minkenberg, Michael. 2012. Church-State Regimes and Democracy in the West: Convergence vs. Divergence. Geopolitics, History, and International Relations 4:76–100.
Müller, Tim, und Anja Neundorf. 2012. The role of the state in the repression and revival of religiosity in post-socialist societies. Social Forces 91:559–582.
Parsons, Talcott. 1964. Evolutionary Universals in Society. American Sociological Review 29:339–357.
Pew Research Center. 2018. Global Uptick in Government Restrictions. Nationalist parties and organizations played an increasing role in harassment of religious minorities, especially in Europe. http://www.pewforum.org/2018/06/21/number-of-countries-with-very-high-government-restrictions-on-religion-at-highest-level-since-2007/pf-06-21-18_religious-restrictions-01-01/ (Zugegriffen: 22. Dez. 2018)
Puhl, Jan. 2019. Protest der Katholiken. DER SPIEGEL, Nr.46, 08.11.2019.
Riedel, Sabine. 2008. Models of Church-State Relation in European Democracies. Journal of Religion in Europe 1:252–272.
Sandberg, Russell, und Christopher N. Doe. 2007. Church-State relations in Europe. Religion Compass 1:561–578.
Schanda, Balazs. 2005. Church and State in the New Member Countries of the European Union. Economic Literature Journal 8:186–198.
Tomka, Miklós. 2006. Is Conventional Sociology of Religion Able to Deal with Differences between Eastern and Western European Developments? Social Compass 53:251–265.
Vasiutynskyi, Vadym. 2018. Ukraine: Religious Confessions in Competition Under the Dominance of Political Discourse. In Religion, Conflict, and Stability, in the Former Soviet Union. Hrsg. Katya Migacheva und Bryan Frederick, 139–158. Santa Monica, California: RAND Corporation.
Voicu, Malina. 2019. Religious Supply, Existential Insecurity and Church Attendance in Post-communist Romania. Review of Religious Research 61:365–388.
Zapf, Wolfgang. 1995. Modernisierungstheorien in der Transformationsforschung. In Politische Theorie in der Ära der Transformation. Hrsg. Klaus von Beyme und Claus Offe, 169–181. Opladen: Westdeutscher Verlag.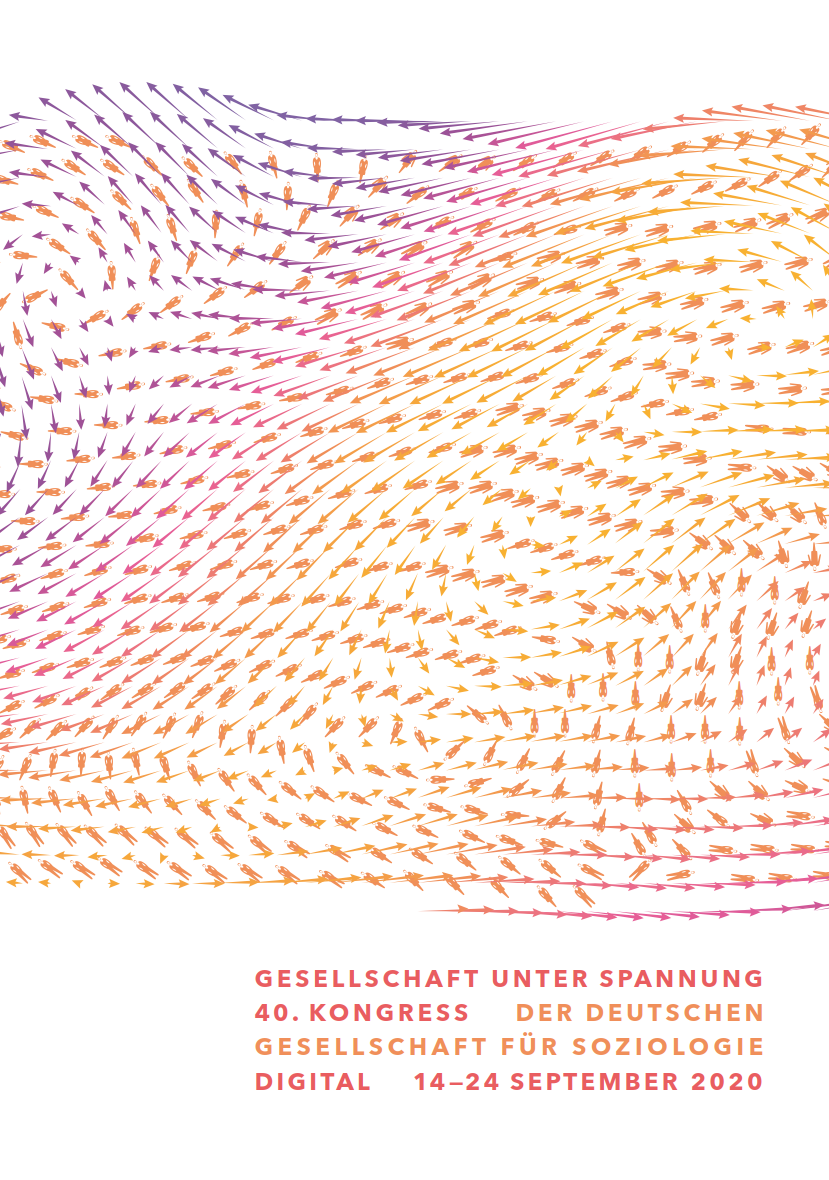 Veröffentlicht
2021-09-03
Rubrik
Plenum 3 - Europa inmitten globaler Spannungen
Copyright (c) 2021 Gesellschaft unter Spannung. Verhandlungen des 40. Kongresses der Deutschen Gesellschaft für Soziologie 2020
Dieses Werk steht unter der
Lizenz Creative Commons Namensnennung - Nicht-kommerziell 4.0 International
.
Beiträge im Verhandlungsband des 40. Kongresses der Deutschen Gesellschaft für Soziologie werden unter der Creative Commons Lizenz "Namensnennung-Nicht kommerziell 4.0 International (CC BY-NC 4.0)" veröffentlicht.
Dritte dürfen die Beiträge:
Teilen: in jedwedem Format oder Medium vervielfältigen und weiterverbreiten

Bearbeiten: remixen, verändern und darauf aufbauen
unter folgenden Bedinungen:
Namensnennung: Dritte müssen angemessene Urheber- und Rechteangaben machen, einen Link zur Lizenz beifügen und angeben, ob Änderungen vorgenommen wurden

Nicht kommerziell: Dritte dürfen das Material nicht für kommerzielle Zwecke nutzen